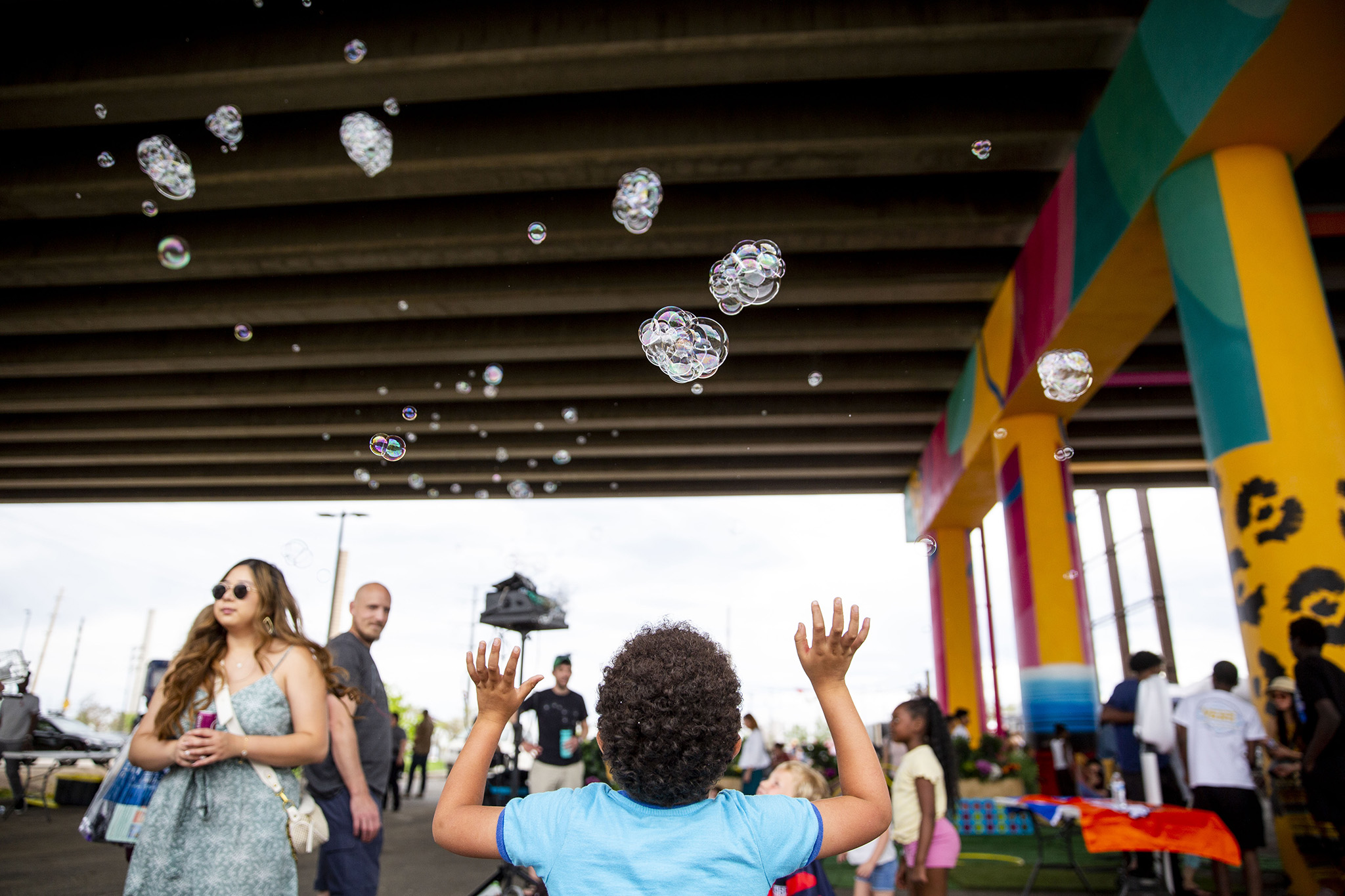 A U G U S T  2 0 ,   2 0 2 2
Join us in San Valley to celebrate the culture, art, and food of beautiful West Denver! We are excited to bring you live music, family-friendly games, beer served by local favorite, Raices Brewing Company, and over 30 food and craft vendors. Come to have fun, enjoy cuisines from all over the world, and support this diverse and beautiful community.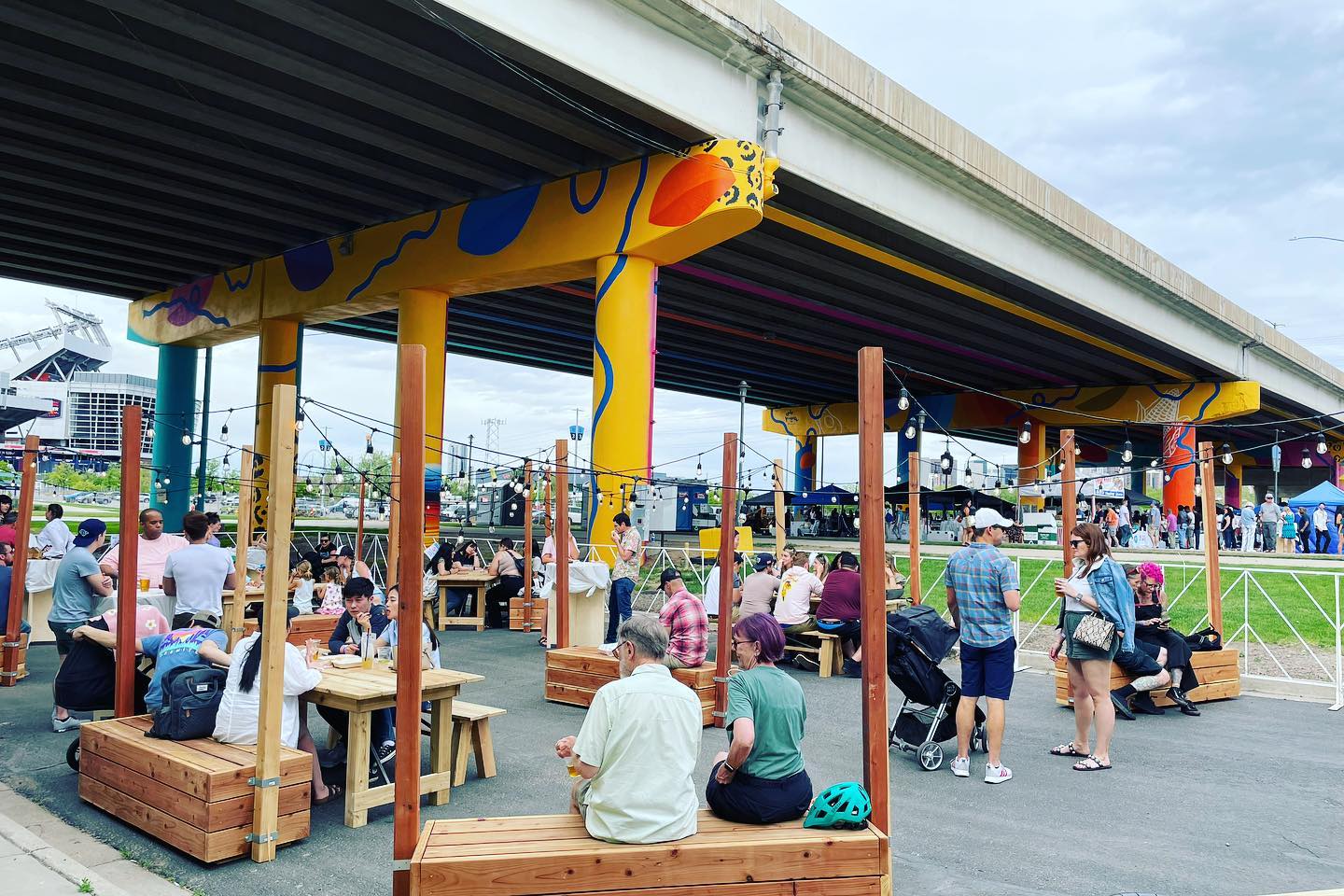 Thank You Sun Valley!
M A Y  1 4 ,  2 0 2 2
We all enjoyed a great first Night Market Under the Viaduct event. We look forward to August 20 and the next Night Market!
Welcome to Sun Valley!
Located just to the south of Empower Field, Sun Valley is Denver's hidden gem. It is one of the most diverse neighborhoods in Denver, with over 30 languages spoken from five different continents. It is home to local chefs and entrepreneurs from around the world, and most recently it has become home to Denver's Meow Wolf, Raices brewery, and Denver's Latino Cultural Arts Center.
THE BASICS
Saturday Aug. 20

Time: 4:00 p.m – 10:00 p.m.

All ages welcome
LOCATION
The south end of Empower Field, parking lot B, under the Colfax Viaduct. 
GETTING THERE
15-minute walk from Mile High Light Rail Station, Near the Platte River Bike Trail and the Original Brooklyns. And, parking off of Old West Colfax Ave.
Become a Sponsor!
We are currently accepting sponsorships for the upcoming Night Market. We have several different sponsorship levels to meet the needs of your organization. Headline the event and enjoy exposure across all social media outlets, on our two websites and throughout the event location. Or, choose a rising sponsorship where you enjoy media mentions and inclusion on the stage banner. Contact us and we will find the appropriate fit.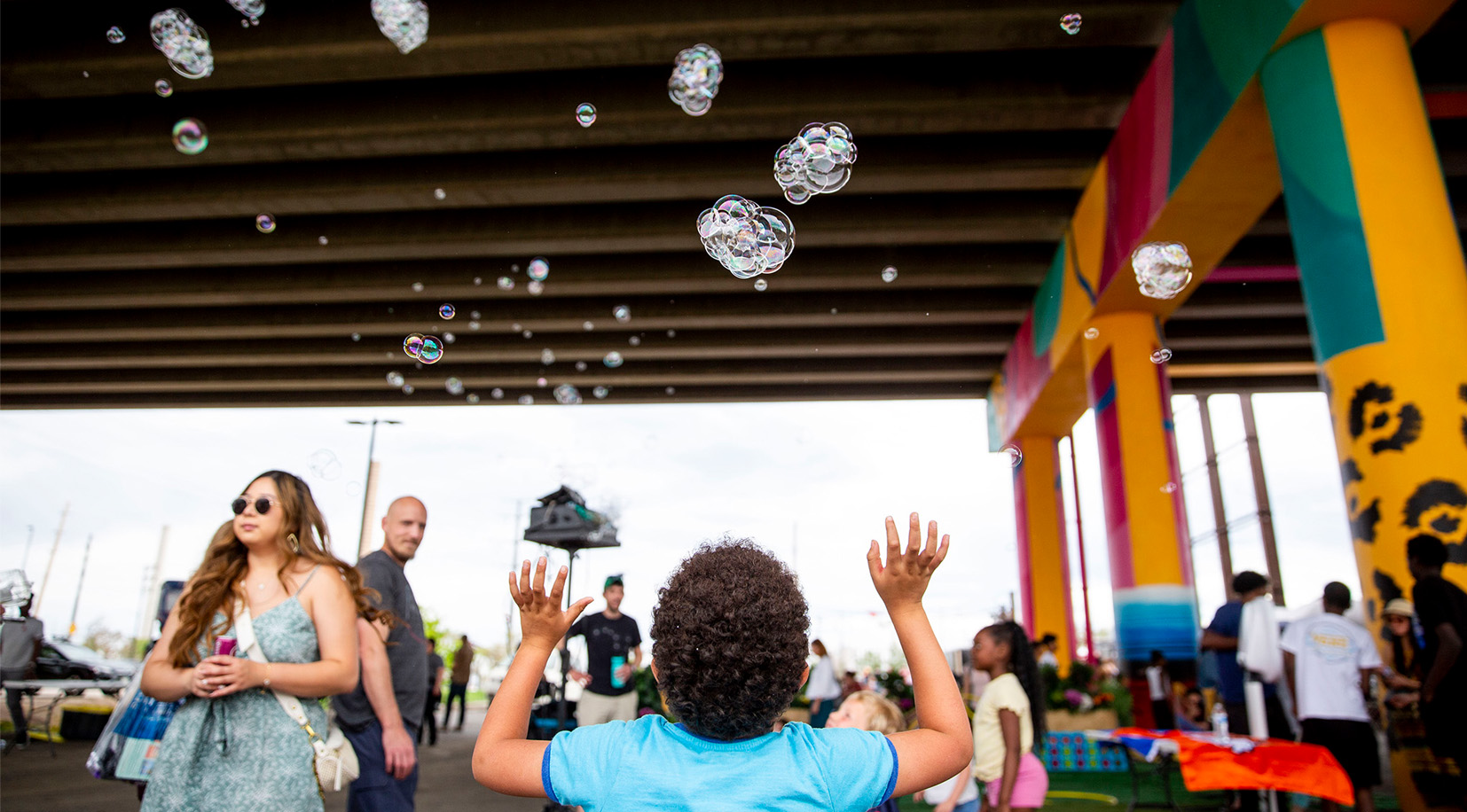 "What is usually a deserted space underneath a viaduct surrounded by passing traffic and an empty Empower Field, turned into a colorful, vibrant and illuminated court with vendors, music, food and people".
Contact us for more information!