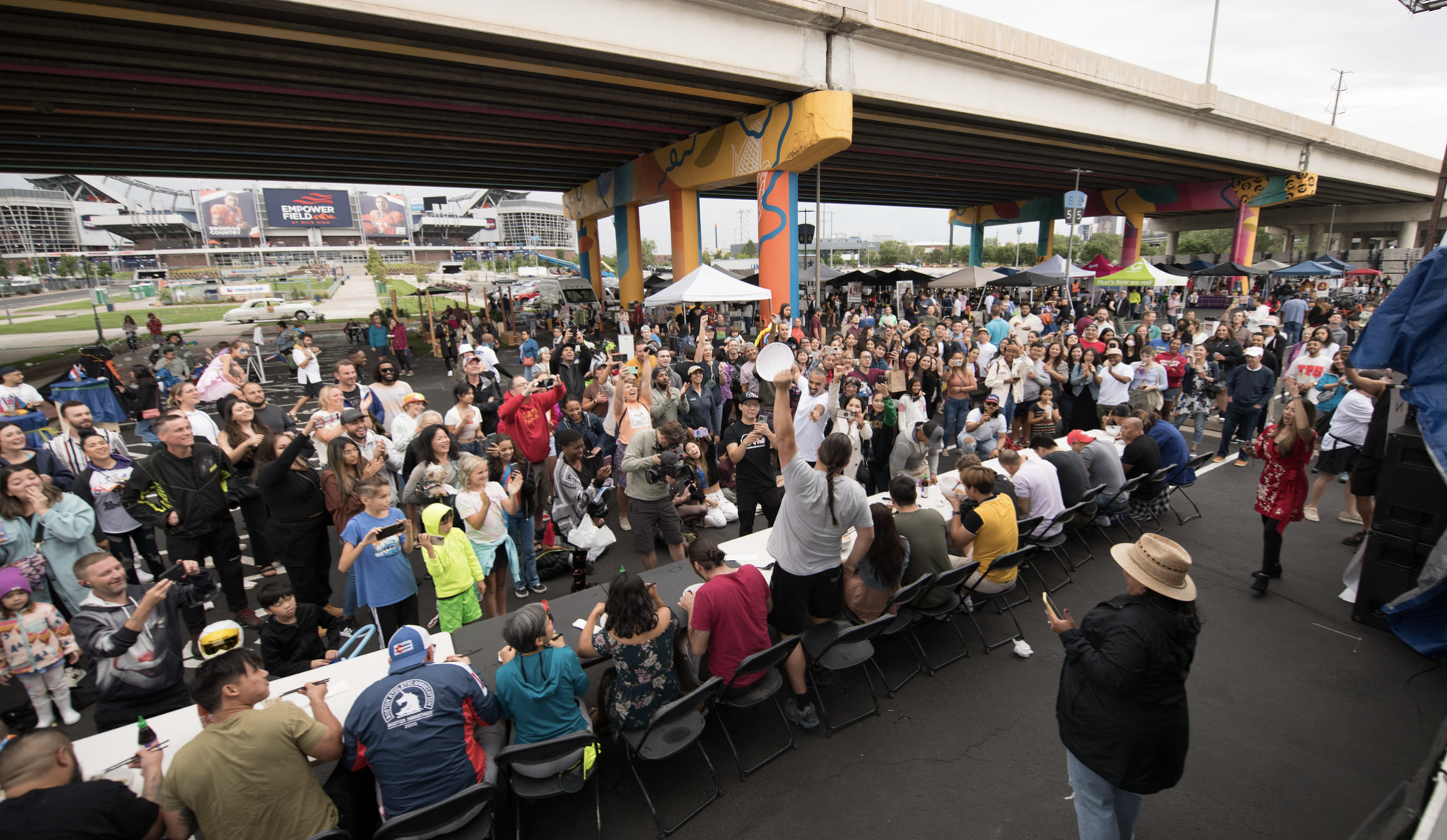 We all enjoyed a FANTASTIC second West Denver Rising Night Market!  Despite some rain, a great crowd gathered for food, fun and music. 
Welcome to Sun Valley!
Located just to the south of Empower Field, Sun Valley is Denver's hidden gem. It is one of the most diverse neighborhoods in Denver, with over 30 languages spoken from five different continents. It is home to local chefs and entrepreneurs from around the world, and most recently it has become home to Denver's Meow Wolf, Raices brewery, and Denver's Latino Cultural Arts Center.
THE BASICS
Saturday Aug. 20

Time: 4:00 p.m – 10:00 p.m.

All ages welcome
LOCATION
The south end of Empower Field, parking lot B, under the Colfax Viaduct. 
GETTING THERE
15-minute walk from Mile High Light Rail Station, Near the Platte River Bike Trail and the Original Brooklyns. And, parking off of Old West Colfax Ave.
What You'll Find at the Market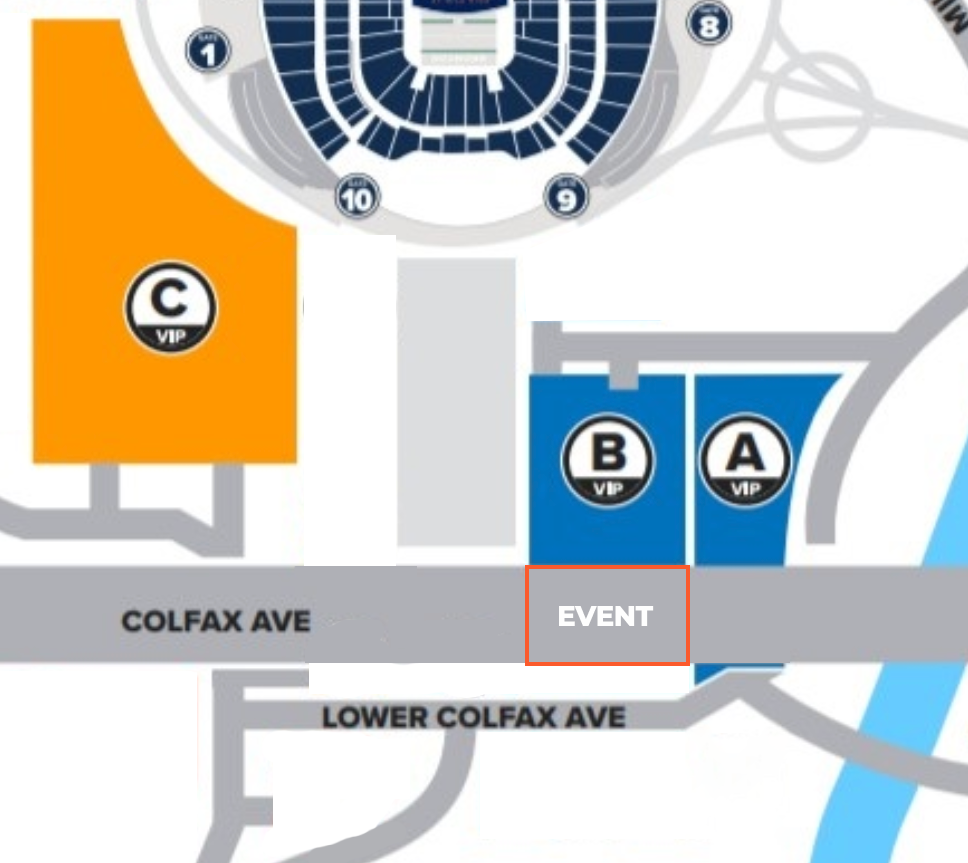 PARKING
Mile High Stadium lots A, B, and C are available for parking at the Night Market.
Become a Pho Champion!
If you love Pho, you are not alone. This delicious dish is an iconic symbol of Vietnamese cuisine. West Denver Rising Viaduct Night Market will be gathering Pho-natics across Denver to see who is the king of the slurp. This free event will start at 6:15. Sign up today!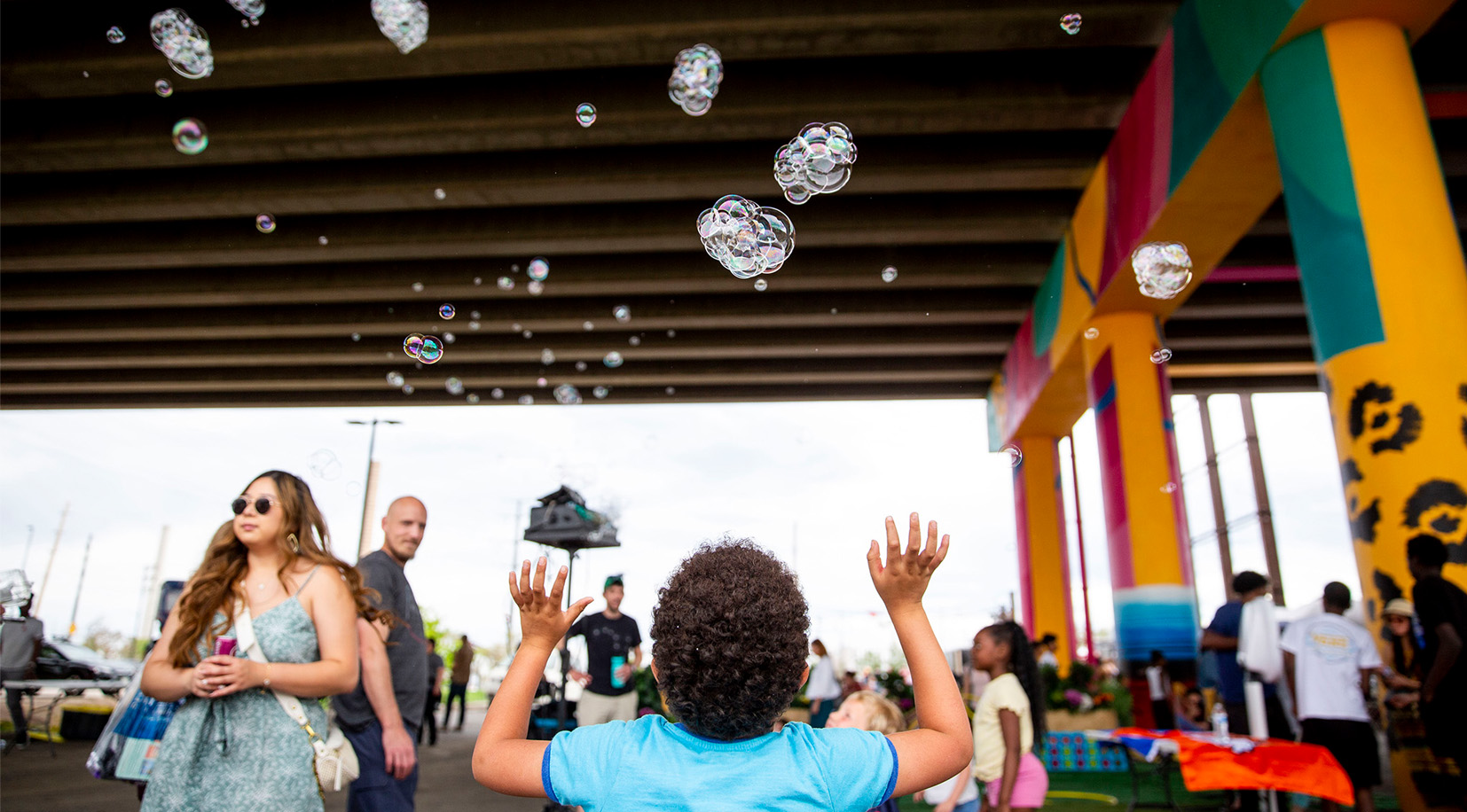 "What is usually a deserted space underneath a viaduct surrounded by passing traffic and an empty Empower Field, turned into a colorful, vibrant and illuminated court with vendors, music, food and people".
Contact us for more information!