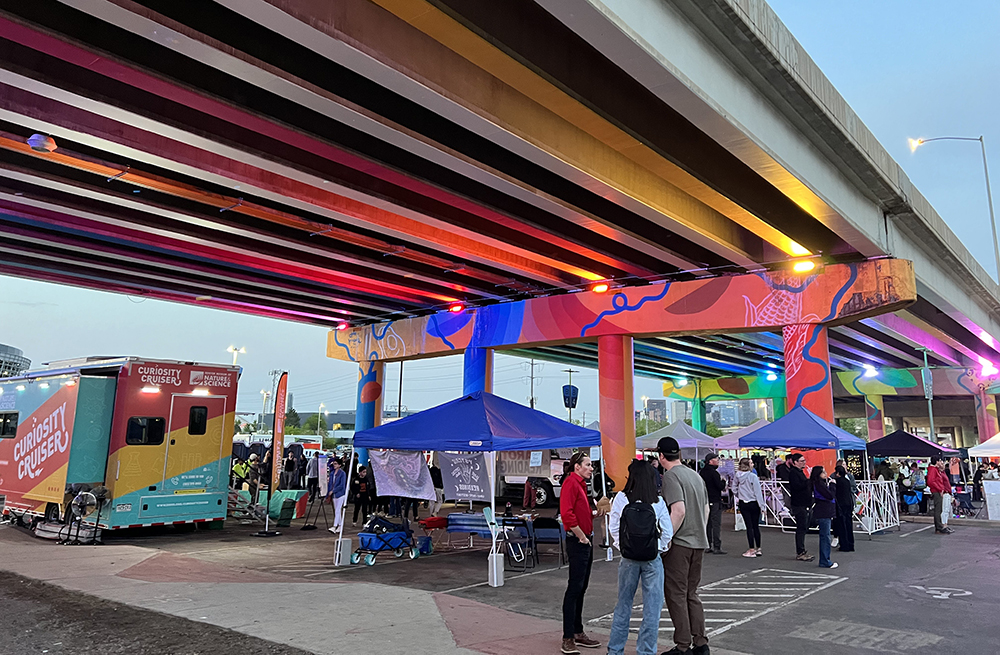 Thanks for another great Night Market!
We enjoyed great food, artisanal goods, live music, games, and brews served by Raices Brewing Company. See the gallery
here.
can't wait to see you at the next event!
Welcome to Sun Valley!
Located just to the south of Empower Field, Sun Valley is Denver's hidden gem. It is one of the most diverse neighborhoods in Denver, with over 30 languages spoken from five different continents. It is home to local chefs and entrepreneurs from around the world, and most recently it has become home to Denver's Meow Wolf, Raices brewery, and Denver's Latino Cultural Arts Center.
Message from Denver City Council President Jamie Torres
The night market is a way to celebrate this neighborhood's cultural richness and wealth of creators within a safe and fun setting. 
THE BASICS
Saturday May 20, 2023

Time: 4pm – 10pm

All ages
LOCATION
The south end of Empower Field, parking lot B, under the Colfax Viaduct. 
GETTING THERE
15-minute walk from Mile High Light Rail Station, near the Platte River Bike Trail. Parking off of Old West Colfax Ave.
What You'll Find at the Market
4:15    |    MC Welcome – Jozer
4:18    |    In Lak'ech Youth Mariachi
4:40    |    Cleo Parker Robinson
4:53    |    L.I.F.E.  Step Team
5:08    |    Royals Dance Team
5:20    |  FLAMIN' HOT Mukja Eating Competition
7:45    |    Machete Mouth
FOOD & DRINK
Cultura Chocolate
Jada's Mochi Donuts
I Heart Mac and Cheese
Geisha House
Sweet Stylinn Boutique/
    Dessert Before Dinner
Everbowl
Bold Beans-Girls Inc
SUN VALLEY CHEFS
Glenn's Fries
Chef Tra-Vietnamese
Chef Najah- Jordanian
Chef Zahara- Somalian
Chef Carlos- Litto's Taquitos
FOOD TRUCKS
Fritay Haitian Cuisine LLC
Pepe's Tortas and Burgers
La Reyna del Sur
LA CAROLA LLC
Powered by Besitos LLC
Tha MooVment llc
KICKIN CHICKEN
Mukja
Polar Bros Ice Cream
Chivis tacos
ARTS / MERCHANTS
Luna Rosa Designs
EastLosArte
Rainbow Dome
Colorado Cocoa Pod
Convivio Café
Anashi Art (Anime stickers)
I Love ME Gems
William Stahl Gallery
MALI TEXTILES
Earthlinks Artists
Mimi Truong An Gifts
YAMZ WORLD of COLOR
Duendes Tejidos
FLOR DE JADE
EARTHLINKS
Earthlinks Artists:
Nicole Hughes, Lousie Dillard, Debra Kent, Gabrielle Schmidt, Chrissy Robinson. Leo Merrill, Sherrydon Turner, Trish Pacheco and Laura Martinez

RESOURCES
GoodTurn Cycles
Museum of Contemporary Art Denver
Regional Transportation District
Communities that Care
    Youth PRIDE Coalition
Denver Animal Shelter
DSP/WCBID
Sun Valley Youth Center- SV resource table
Museum of Memory
Council District 3 – Office of Councilwoman Jamie Torres
The Latino Cultural Arts Center
WDRC
Denver Sheriff Department
West Corridor Transportation
    Management Association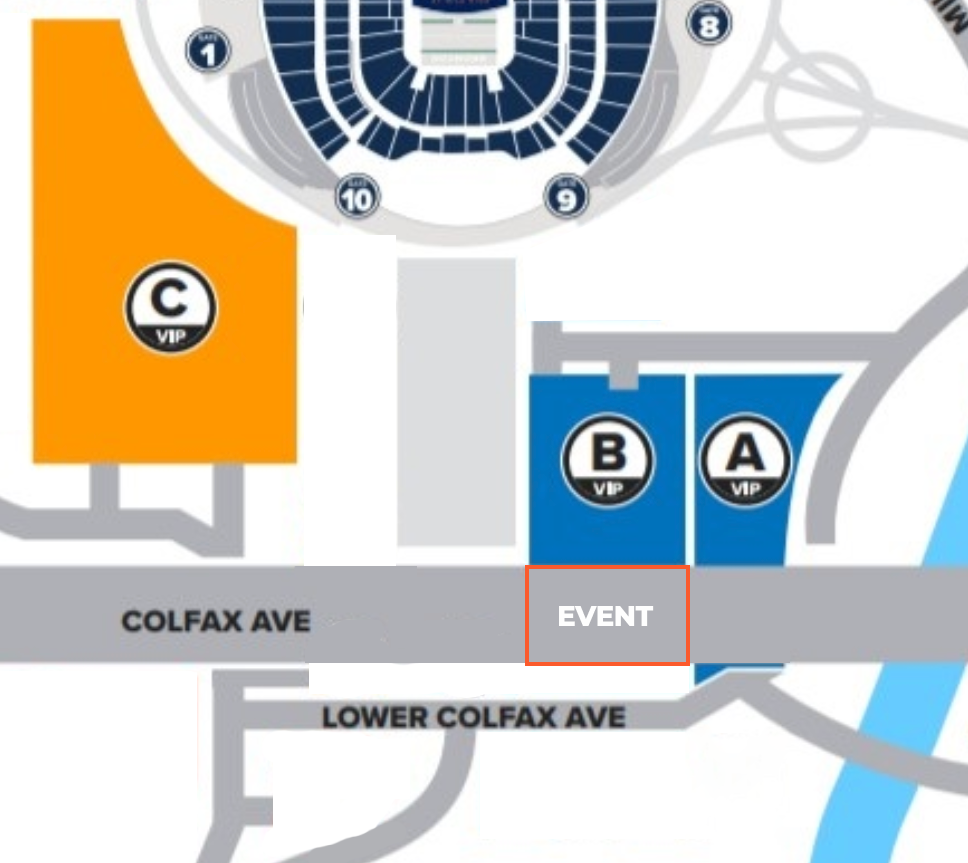 PARKING
Mile High Stadium lots A, B, and C are available for parking at the Night Market.
Past Night Market Memories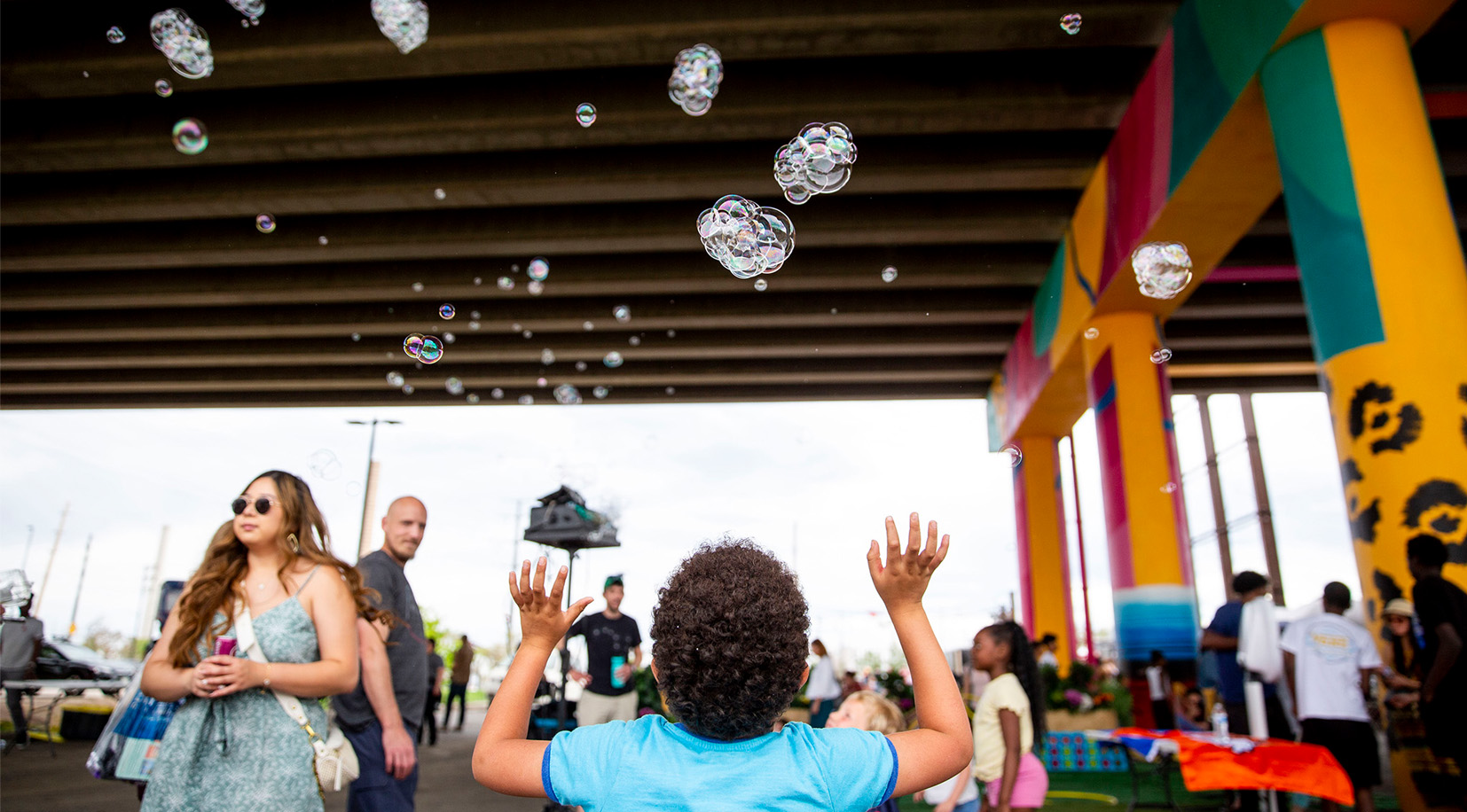 "What is usually a deserted space underneath a viaduct surrounded by passing traffic and an empty Empower Field, turned into a colorful, vibrant and illuminated court with vendors, music, food and people".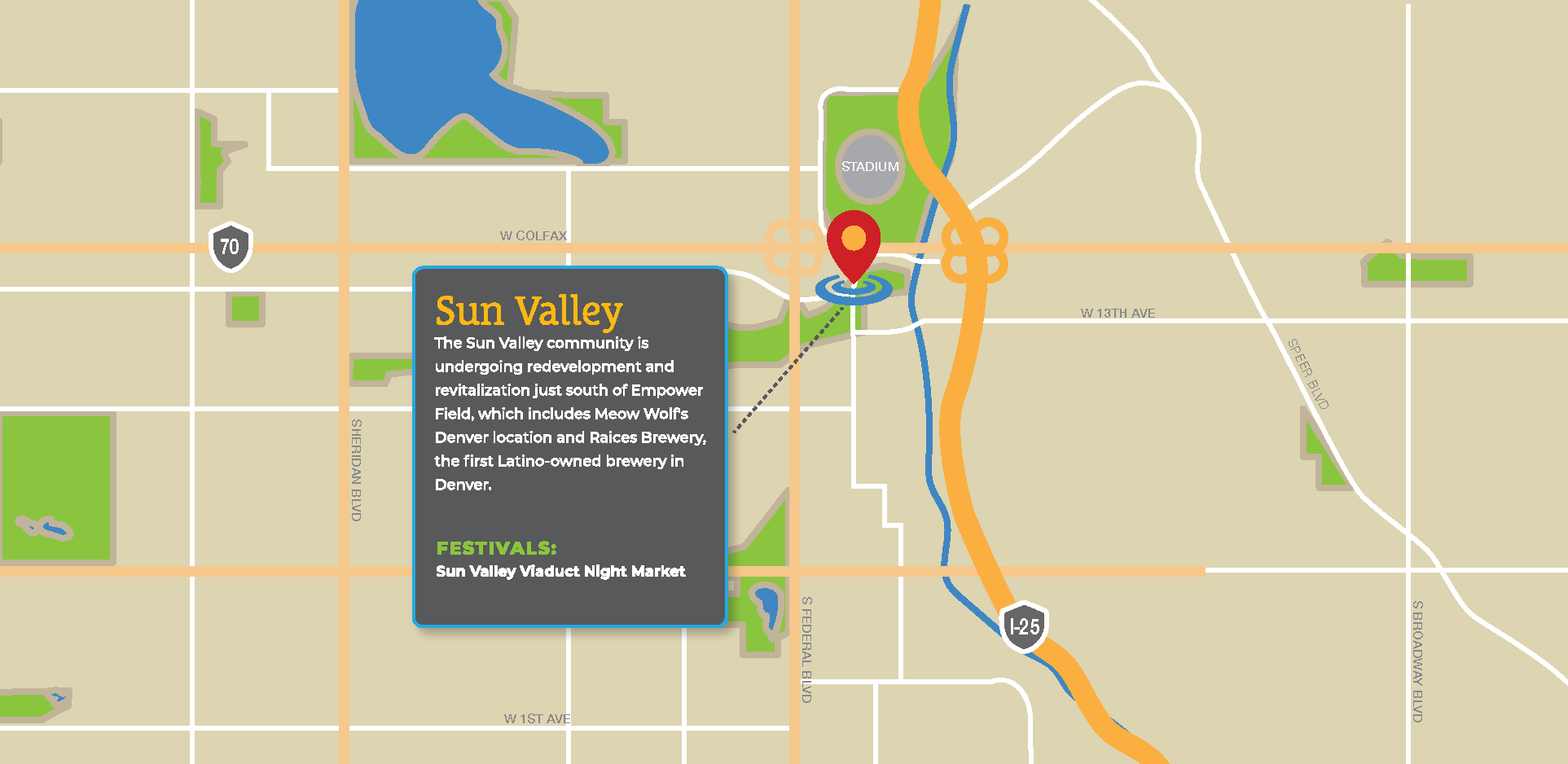 Contact us for more information!